Class 1 2021 - 2022
Mrs Cupples
Mrs Adams
Reception 2021-22
Mrs Adams Mrs Cupples Mrs Proctor Mrs Parker
Mrs Adams and Mrs Cupples are the teachers in Reception. Mrs Adams works Monday, Tuesday and Wednesdays, and Mrs Cupples works Wednesday, Thursday and Fridays.
We also have two wonderful teaching assistants, Mrs Proctor and Mrs Parker who work with us in Reception.
Welcome back to the Summer term in Reception!
We are thrilled to be back with the children and look forward to lots of our activities coming up.
This term, our topic is 'Down the road'. Below you will find some information about the different activities we will be doing in Reception during this topic. In Reception, we plan from the children's interests week by week. We provide our children with creative provision to ensure they develop the necessary skills across all areas of development. We encourage a love of learning, play and the outdoors. Please continue to label all items sent into school, including all uniform, coats, hats, water bottles and book bags.
Supertato
We will start this half term by exploring the book 'Supertato'. Much of our indoor and outdoor provision will link to this text. We will focus on continuing to apply our known sounds and red words to help us to write sentences.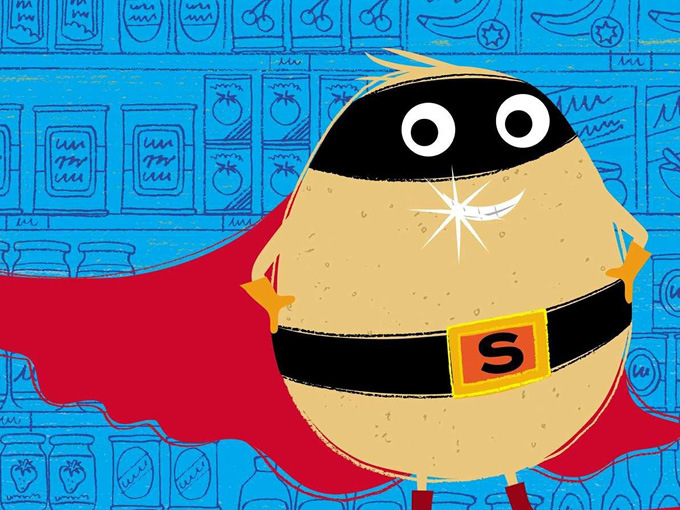 Snack and Lunch
All children in Reception, Year 1 and Year 2 are entitled to a free school lunch provided by our school cook Mrs Kay. We encourage all children to have a school dinner everyday. The menu is on the notice board outside the dining hall and children can choose each morning what they would like for lunch, there is no need for parents to prebook. Children can also order toast for snack everyday at our morning play and on a Friday, children can also buy a bacon sandwich! If your child chooses to have toast or a bacon sandwich, this can be paid for by logging onto your ParentPay account.
Phonics and Reading


Children take part in daily phonics and guided reading sessions following the Read Write Inc programme. We use Fred the frog to Fred talk sounds and words in Phonics. E.g. Fred says s-t-ar-s. You can ask your child to Fred talk a word in their reading book and this should help them to blend the sounds.
Most children now bring home reading books each week. These books link directly to the sounds children have been learning in school. Reading books are changed on a Thursday or Friday. Please bring in your child's reading book bag on one of these days and their books will be changed. Don't forget to use the GoRead app to record any reading your child does at home.
Maths
Meet the Numberblocks!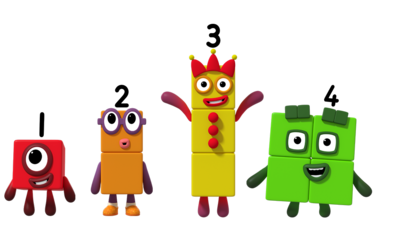 Children in Reception have a daily Maths session. The daily Maths session might include direct teaching, carpet time, an investigation or practical activity, as well as continuous provision activities linked to the lesson. This term, we will continue to follow a mastering number programme to help deepen children's understanding of early number. So far, children have really enjoyed this programme and we have noticed a huge improvement in their mathematical vocabulary and understanding! Part of this programme follows the 'Numberblocks' series on CBeebies so feel free to watch any of the Numberblocks videos at home.
How to help my child at home
We encouage learning through play wherever possible in Reception so if you would like to help your child at home, allow them opportunities to explore their surroundings, learn new vocabulary and grow from their interests. If you want some quieter time with your child, you can practise their sounds, read their reading book, ditty sheet or green sounds book, practise forming letters and shapes using ribbon, sand or with a pencil.
PE
We have PE on a Thursday with a PE coach. PE kits can be kept in school each half term and children will get changed in school. As the weather is now getting colder, it might be worth sending in some long trousers/jogging bottoms and a jumper for your child to wear during their PE lessons.
If you have any questions, please do not hesitate to contact one of us either by email or at drop-off and pick-up, and we will always be happy to help.
Thank you
Mrs Adams and Mrs Cupples
Files to Download
Class 1: News items
There are no News items to display
Class 1: Blog items
There are no blog items to display
Class 1: Gallery items
There are no Gallery items to display
Class 1: Events items
There are no Events items to display